Why Study in the UK?
The UK is famous for academic excellence. It provides students an opportunity to get world-class education, access cutting-edge research, and learn from the brightest minds. Students get the knowledge and skills that employers want—all while enjoying a high quality of life!
Get World-Renowned Education
One of the biggest reasons students choose to come to the UK is its world-renowned reputation for academic excellence. The UK universities consistently rank amongst the best in the world. In fact, three of the top 10 universities in the Times Higher Education (THE) World University Rankings 2019 are British. The high quality of education can be found right across the country, with over 30 universities across the UK ranking amongst the top 200 universities in QS World University Rankings and Shanghai Ranking's Academic Ranking of World Universities as well.
Higher education institutions in the UK are regulated by the British government to maintain their globally-recognized, high standard of education—and to ensure that students get the best teaching, support and resources.
Enjoy High Quality Living
The UK is one of the most desirable places to live in around the world with its high quality of education, healthcare, transportation, infrastructure, and government services. According to the 2017 report, How's Life? Measuring Well-being, by the Organization for Economic Co-operation and Development (OECD), the UK also has a higher

environmental quality, social engagement, personal security and the chance for engagement with civic society than many other developed nations.
Improve Career Prospects
British education gives students the opportunity to develop the skills, knowledge, critical thinking, and connections to drive forward their careers. As a result, British degrees are recognized and respected globally. Whether the student chooses to apply for work in the United Kingdom with a Post Study Work Visa (PSW), or return to their home country, a degree from the UK opens many doors for them.
Student Visa
International students need a visa to come and study in the UK. Students over the age of 16 need the General Student Visa (Tier 4). Younger students need the Children Student Visa (Tier 4).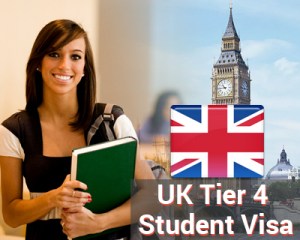 How to Apply
T4 Student Visa applications are submitted online. Students cannot apply for the visa more than three (3) months before the start of their course date. They must also have received an unconditional offer of admission by a licensed Tier 4 sponsor before they can apply.
Visa Sponsor Institutions
In the UK, the student visa is sponsored by the institution that the student will be studying at. List of institutions that are licensed to sponsor migrants under Tier 4 are listed here.
Documents Required for General Student Visa (Tier 4)
Students need to submit a series of supporting documents as part of their online student visa application. To find out which documents your student needs, check the list of documents you must provide.
In general, students need the following documents: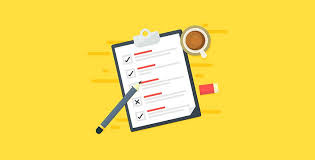 A current passport or other valid travel documentation
Confirmation of acceptance for studies (CAS)
Biometrics Information
Proof of knowledge of English
Proof that they can pay the tuition, and support themselves (and any other family members travelling with them)
Proof of parental or other legal guardian consent if student is under 18
Proof of student's relationship with the said parent or guardian if they're under 18
Tuberculosis test results if the student is coming from one of the countries where you need a TB test to enter the UK
Immigration healthcare surcharge fee
Confirmation Of Acceptance For Studies (CAS)
Education providers will send students a reference number called a Confirmation of Acceptance for Studies (CAS) with the offer of admission. Students will need to provide this number on their student visa application.
Biometric Information
When the student submits their visa application, they will be asked to make an appointment at a visa application center to provide their biometric information (fingerprints and a photo).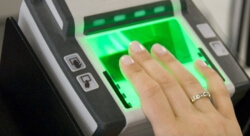 Once the student arrives in the UK, they will be able to obtain their Biometric Residence Permit (BRP). BRP is a legal document detailing the student's name, date and place of birth; biometric information; immigration status and conditions of stay; and, whether the student has access to any public services or benefits, such as healthcare services.
Students' visa decision letter will indicate where they can pick up the BRP, and when it must be picked up by.
Knowledge of English
The UK Government requires students to have a certain level of English language knowledge when they apply for a student visa. The student visa English language requirements can be different than those needed for admission into the desired course.
One of the ways a student can demonstrate their knowledge of English is by passing a government-approved Secure English language test (SELT), but this is not always required. Higher Education Institutions (HEIs) can often make their own language assessment based on the qualifications submitted during the admission process and waive the SELT requirements.
Financial Capacity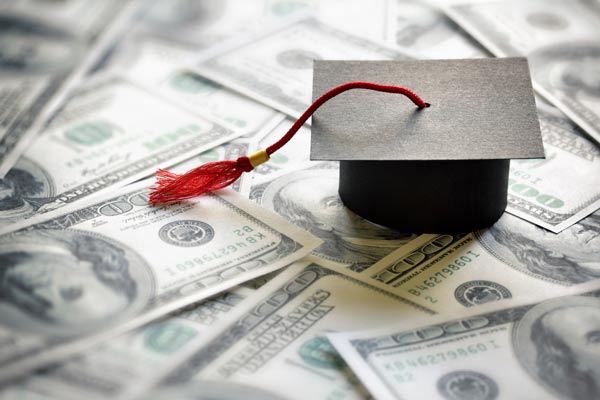 Students must show that they will have enough money to cover the cost and expenses of their travel and stay in the UK. This includes the cost of travel, course fees, living costs, and any other school expenses and fees. Students must have sufficient funds for the first year of study, or for the entire course if it is less than a year long. If the student is coming with a partner and/or dependents, they must also have enough money to cover their family's expenses.
Students can demonstrate their ability to support themselves (and their family if applicable) financially by providing copies of their bank statements, details of any loans they are taking on, and information about any scholarships they have been awarded.
The monthly living costs that students will need to show will depend on where they will be studying in the UK as the cost of living is much higher in London. In October 2019, the UK government determined the cost of living to be:
£1,265 per month for students studying in London for the majority of their study (more than 50% of your study time)
£1,015 per month for students studying outside London or anywhere else in the UK for the majority of your study (more than 50% of your study time).
The costs may change over time. We recommend consulting the UK Government's website for General Student Visa before applying.
Healthcare Surcharge
As part of the visa application fees, students will be asked to pay the Immigration Health Surcharge (IHS) for themselves, and anyone travelling with them. The IHS helps to fund the UK healthcare system, and gives students access to free healthcare while living in the UK. This means that students will not have to pay to visit a doctor's surgery, healthcare center or hospital.
They may need to pay for dental and optical treatment and any medicine prescribed to you by a doctor.
Length of Stay
The T4 Student Visa is typically issued for the full study duration. For courses that last over six months, students can arrive in the UK up to one month before, and stay for up to four months after the end of the course. As of September 2018, Master's students (not postgraduate certificate or diploma) can stay in the UK for up to six months after completing their studies.
Students can apply to extend their visa if they decide to enroll in another course after completing their current course. They can also apply for work-related visas if they find employment before the end of their student visa expires.
Learn more about work-related visas in the Post-Graduation Work and Stay section of this guide.
Visa Processing Time
Visa decisions are generally made within three (3) weeks of attending the biometrics appointment at the visa application center. The visa processing times for each country can be reviewed here.
Travelling with Family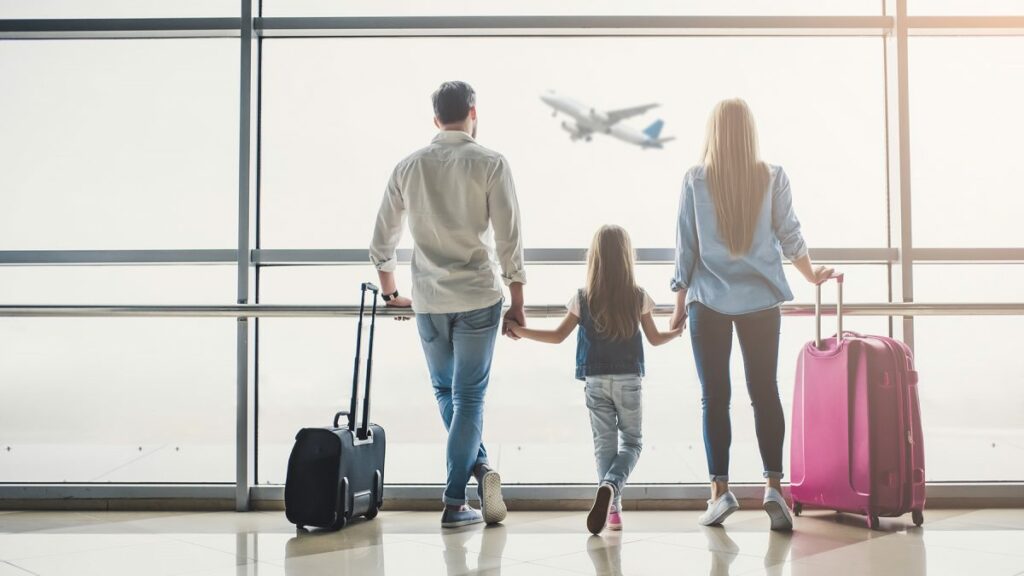 Students sponsored by a higher education institution on a course at level 7 or above that lasts nine (9) months or more can apply to bring their dependent family members with them to the UK.
A dependent is either:
The student's husband, wife or civil partner
The student's unmarried or same-sex partner
The student's child under 18 years old—including if they were born in the UK during your stay
Admission Requirements and Application Deadlines
Admission into British independent schools and higher education institutions is generally based on the student's past academic performance and English language proficiency. However, exact admission requirements and deadlines frequently vary from institution to institution and from program to program.
Prospective students should begin reviewing the admission requirements far in advance to give themselves sufficient time to satisfy the admission requirements. This might include taking prerequisite courses they need, collecting required documents, writing applicable tests, and completing any other steps required to gain admission.
Admission into a Higher Education Course
Universities and colleges set their own entry requirements for higher education courses, and these vary widely depending on the subject, the specific course, and the course provider. Admission is typically based on a student's past academic qualifications. Some courses also require supplementary information from the student, such as an admission test, personal statement, resume, references and/or an interview to further assess a student's suitability before making their admission decision. International students from non-speaking countries also need to demonstrate their English language proficiency through an English test.
Academic Qualifications
Education providers require students to have successfully attained prior levels of qualifications to ensure they will have the right skills and knowledge to complete their chosen higher education course. Students need to provide transcripts/marksheets to show they meet the academic requirements for admission.
For admission into undergraduate level university courses, prior completion of A-levels, Advanced Highers or equivalent-level qualifications is required. The marks that are considered acceptable varies by course and by institution. Higher marks are usually needed to gain admission into more competitive or in-demand courses. Most courses will also expect students to have some pre-16 qualifications, such as GCSE English and maths, or their equivalents. Students will also need to have taken subjects related to their chosen higher education course, known as prerequisite courses. For example, a student seeking admission into an Engineering program will need to have completed Grade 12-equivalent math courses.
Admission into a postgraduate Master's program is dependent on prior completion of an undergraduate degree. Students applying for a Masters or Doctorate program must have a Bachelor. Many PhD programs also require students to have a Master's degree first.
Interview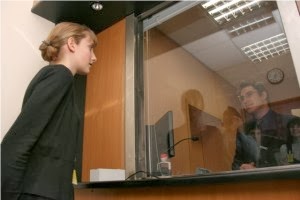 Many education providers will also invite shortlisted student for an interview before making their admission decision. Interviews can take place over telephone, video call, or in-person if a student is able to travel to the institution. A lot of British universities also have overseas teams, which hold interviews in major countries around the world. Interviewers will ask questions relating to the student's background, current study plans, and future career aspirations. The interview also helps the university ensure that the student is coming to the UK for genuine study purposes and has a realistic prospect of returning home once their studies have finished.
English Language Proficiency
Since English is the primary language of instruction in the UK, students applying from a non-English speaking country need to demonstrate English proficiency through an English language test as part of the admission process. Standardized English language tests evaluate students on their reading, listening, speaking and writing skills.
The following tests are commonly accepted for entry into degree-level courses:
International English Language Testing System (IELTS)
Test of English as a Foreign Language (TOEFL) – Internet-Based Test (IBT)
Trinity College's Integrated Skills in English (ISE)
Pearson Test of English (PTE)
Cambridge Advanced Certificate in English (CAE)
Cambridge Certificate of Proficiency in English (CPE)
English Language GCSE, A-level or IB
Language test scores required for admission vary by institution and by program. Some institutions only look at the overall scores, while others have cut-offs for scores in each of the four skills sections. Typically, students applying to an undergraduate course need:
IELTS scores between 5.5 and 6.5 (usually 6.0), with no band less than 5.5 or 6.0, or
TOEFL (internet-based test, iBT) scores between 60.0 and 90.0 overall, or
PTE Academic score between 50 to 64 overall, or
CAE or CPE score between 169 to 176 overall, with no less than 169 in each category.
Language requirements are often stricter for postgraduate and professional programs (e.g. IELTS score of 7.0).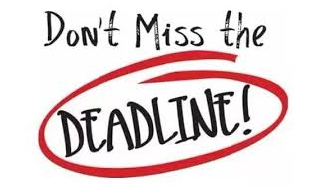 Application Deadlines
An academic year typically begins in September in the UK, and includes three terms: Autumn/Fall (September to December), Spring (January to April) and Summer (May to August). Since the calendar year begins in Autumn, most institutions offer admission for entry in September, but selected programs also accept students for Spring and Summer intakes. Additionally, some institutions also offer courses at multiple times during the year, and therefore have varying deadlines for each start dates.
Application deadlines are based on start dates to give students sufficient time to prepare themselves, get their visa and come to their chosen university or college. Much like admission requirements, application deadlines are also set by individual education providers, and can also vary from course to course. Students should always review the application deadlines for the specific courses and institutions they're interested in to avoid missing a deadline.
In general, admission deadlines (for September intake) for undergraduate courses are:
mid-October: for course at the universities of Oxford and Cambridge, or for most courses in medicine, veterinary medicine/science, and dentistry.
mid-January: for the majority of courses
End of June or until the course fills up*: recommended final deadline for international students to ensure they'll have enough time to apply for and obtain a visa after receiving their confirmation of acceptance (CAS).
Financial Costs and Assistance
Studying in the United Kingdom can be an expensive undertaking. By being aware of all of the tuition and living expenses, and budgeting accurately, students can ensure they will have the financial means to complete their education.
Tuition Fees
The cost of studying in the UK varies by institution, the level of study, and the type of course. Science and engineering degree courses are generally more expensive than humanities, social sciences and other art courses.. According to the Reddin Survey of University Tuition Fees, international undergraduate tuition fees can range from £10,000 (~US$14,130) and to £38,000 (~US$53,700) or more for medical degrees.
Living Expenses
In addition to tuition, students must also account for housing, food, transportation and other day-to-day living expenses. Costs are generally higher in bigger cities, and also depend on a student's lifestyle, choice of housing, and spending habits. London, in particular, has the highest cost of living in the UK—and students need to demonstrate higher financial capacity if they'll be studying in England. Refer to the Student Visa Financial Capacity section of this guide for more information.
On-Campus Housing
On-campus housing includes shared and private bedrooms, though private bedrooms are more common at UK universities. When choosing to live in residence halls, students can choose between self-catered and catered residences. Self-catered halls include a kitchen shared by 10-15 students, where students can prepare their meals. On the other hand, catered halls of residence include a dining hall with a cafeteria where students can get their meals. The cost of food is included in the rental price.
Financial Assistance
The majority of international students in the UK pay full fees for their studies. However, there are a number of scholarships, grants, and bursaries available to assist students with the cost of their education. They are offered by the government, education providers, and a number of other public and private organizations.