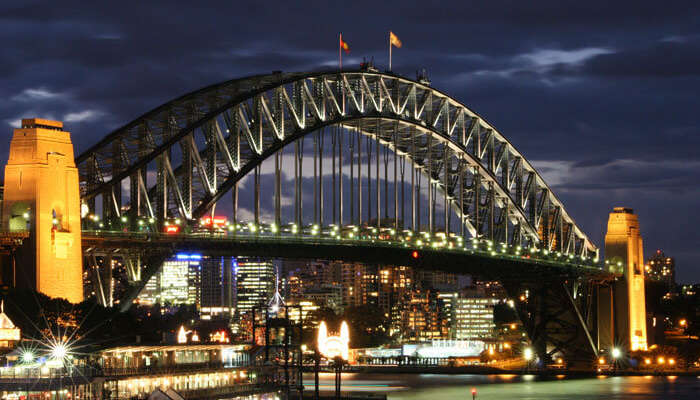 Australia is the third most popular study abroad destination in the world after the United States of America (USA) and the United Kingdom (UK). It offers an unbeatable study and living experience where students have the opportunity to get a world-class education, gain meaningful employment experience during and post-study, and enjoy an excellent quality of life, all in one place.
Location and Geography
Australia is the smallest continent and one of the largest countries on Earth. It is situated in the Southern Hemisphere, south east of the Asian continent. Due to Australia's size and location, its geography is extremely diverse, ranging from the snow-capped mountains of the Australian Alps and Tasmania, to large deserts, tropical, and temperate forests.
Climate and Weather
Australia has a relatively warm weather all year long, but the actual weather conditions typically vary greatly between regions due to the huge size of the country. The Australian Bureau of Meteorology classifies Australia into five climate zones. The northern section of Australia has a more tropical influenced climate, hot and humid in the summer, and quite warm and dry in the winter. The southern parts are cooler with mild summers and cool, sometimes rainy winters.
Since Australia is in the Southern Hemisphere, its seasons are the opposite of those in the north. In other words, when it is summer in Australia, it is winter in Canada, USA, India, China and other countries above the equator, and vice versa.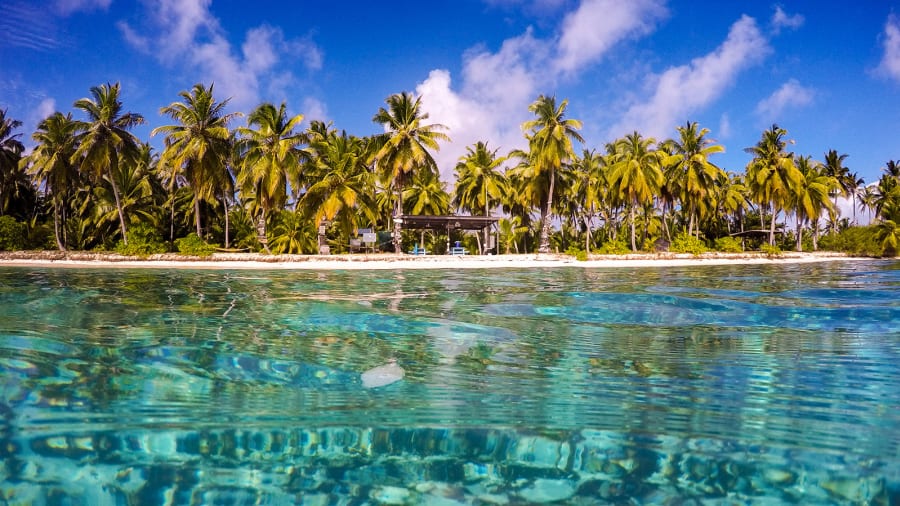 In Australia (except the Northern Territory), the four seasons are experienced in the following months:
Summer: December – February
Autumn/Fall: March – May
Winter: June – August
Spring: September – November
The Northern Territory experiences two distinct seasons: the "dry" (May-October) and the "wet" (November-April). The wet season is characterized by high humidity, monsoonal rains, and storms. The dry season is characterized by warm, dry, sunny days, and cool nights. You can find out more about seasonal temperatures in Australia here. 
Demographics and Culture
Australia has a population of approximately 25.2 million (2019 estimate). Due to Australia's large size and small population, it is one of the least densely populated countries in the world. In other words, there are roughly 3 people in Australia for every km2 of land. In contrast, the UK and the USA have a population density of 244 people/km2 and 29 people/km2 respectively. Despite the large area, over 60% of Australians live in the capital city, and are amongst the most urbanized people in the world.
Cultural Diversity
The Australian population is highly diverse. According to the Australian Human Rights Commission (2015 report), one in every four Australians are born overseas and nearly 1 in 2 Australians have an overseas-born parent. Most Australians consider their country's rich diversity to be their identity and strength, and live together in harmony, embracing and celebrating their differences.
Languages
English is Australia's primary language, but more than 200 other languages are also spoken in Australian households.
Religions
Although Australia is a predominantly Christian country, there are many mosques, temples and synagogues in Australia. People have the freedom to practice any religion they want, and all religions are represented in Australia.
Application Requirements and Deadlines
To gain admission, students need to satisfy the academic requirements of the course and demonstrate the level of English language proficiency required by the institution.
Exact admission requirements can vary from institution to institution and from program to program. Requirements for the same programs can also change over time. Always check the admission requirements before applying.
Academic Requirements
Admission into a study course is dependent on the student's past academic performance. Each institution specifies the minimum grades/marks or cumulative averages (GPAs) it will accept. In come cases, students also need to have completed one or more required subjects previously, known as prerequisite subjects.
School
Entry requirements vary between schools depending on the state or territory the student will be studying in. Academic performance and ability is considered during the application process. Students need to provide certified copies of their school reports from the last two years of study. A reference letter may also be required. Some schools, especially private schools, may require an entrance exam.
Undergraduate – Higher Education
To gain entry into an Australian undergraduate course, students need to have an Australian Senior Secondary Certificate of Education (Year 12), or the overseas equivalent. Additionally:
Students may need to have completed specified pre-requisite subjects for entry into some courses. For example, Year 12 level math (or equivalent) is required for admission into an undergraduate Engineering course.
Students also need to submit their report cards or academic transcripts to show they meet the cumulative average/GPA requirements for admission.
Supplementary information, such as a resume or a personal statement, are often required for admission into the more competitive courses.
Postgraduate – Higher Education
Completion of a Bachelor degree with satisfactory GPA is required to gain entry into an Australian postgraduate course. Institutions may take research ability or relevant work experience into consideration when granting admission.
Institutions may require supplementary documents, such as a CV/resume, research proposal, writing sample and/or references, as well as graduate admission tests, such as the GMAT, as part of the admission process.
Language Proficiency Requirements
Since English is the primary language of instruction in Australia, students applying from a non-English speaking country need to demonstrate English proficiency through an English language test as part of the admission process. Standardized English language tests evaluate students on their reading, listening, speaking and writing skills.
English Language Testing System (IELTS), the Test of English as a Foreign Language (TOEFL), Pearson PTE Academic, and Cambridge Assessment English (CAE) scores are the most commonly accepted language tests in Australia.
Language test score requirements vary by institution and by program. Some institutions only look at the overall scores, while others have cut-offs for scores in each of the four skills sections. Typically, students applying to an undergraduate course need:
IELTS scores between 6.0 and 6.5, with no band less than 5.5 or 6.0, or
TOEFL (internet-based test, iBT) scores between 60.0 and 90.0 overall, or
PTE Academic score between 50 to 64 overall In some cases, students can satisfy the language requirements for admission by completing an ELICOS (English language) course prior to admission. Learn more about the English Language Courses in the Education Pathways for International Students section of this course.
Note: The Australian government requires students to meet its own English language requirements, which may differ from the scores required by the institution the student is applying to.
Application Deadlines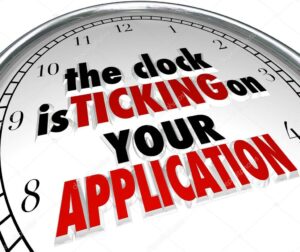 Those interested in studying in Australia can apply for admission multiple times in a year. Most institutions have two or more terms in a year, and accept new students each term.
The exact application deadlines vary by institution and by program as each institution has its own admission cycle. Courses that have a higher demand have quicker application deadlines, while other courses remain open until they fill up. In general, the final application deadlines are roughly two months before the start of the academic term.
Student Visa & Document Checklist
International students need a Student Visa (Subclass 500) to come and study in Australia. The visa application is submitted online, and only after the student is enrolled (and have paid their enrolment deposit) in a course of study in Australia.
Required Visa Documents
Students need to submit a series of supporting documents as part of their online student visa application. To find out which documents your student needs, check the Document Checklist tool.
In general, students need the following documents:
Electronic Confirmation of Enrolment (eCoE)
Evidence of financial capacity to support them (and their family members if they are travelling with them)
Overseas Student Health Cover (health insurance policy)
Proof of required language proficiency level (language test scores)
Partner/dependent documents (if applicable)
Students and/or their representatives can apply for the visa once the student is enrolled in a course of study in Australia. Students must also have an Overseas Student Health Cover (OSHC) before they apply.
Electronic Confirmation of Enrolment (eCoE)
The electronic confirmation of enrolment (eCoE) is a letter issued by the university, school, or VTE institution to confirm that the student has accepted their offer of admission and paid their enrolment deposit. The letter includes details such as the student's course of study, study duration, and a unique COE number.
Students and/or their representatives cannot apply for the study visa until the student is enrolled in a course of study in Australia, and has received their eCoE.
Evidence of Financial Capacity
Students must demonstrate that they will have enough money to cover the cost and expenses of their travel and stay in Australia. This includes the cost of travel, a year of course fees, one year living costs, and any other school fees. The costs are prorated if the student is coming for a program that is shorter than 12 months in duration.
If the student is coming with a spouse or a partner, they must also have enough money to cover their family's expenses. Students can demonstrate this by providing copies of their bank statements, details of any loans they are taking on, and information about any scholarships they have been awarded.
In October 2019, the Australian government calculated the 12-months of living costs to be:
Students or Guardians: AUD21,041
Partner Coming with a Student: AUD7,362
Child Coming with a Student: AUD3,152
The costs may change over time. We recommend consulting the Australian Government's website for a Student Visa before applying.
Overseas Student Health Cover (OSHC)
OSHC is health insurance that covers the student's medical expenses, including doctor visits, hospital, emergency ambulance, and prescription medicine. The student must be covered from the day they arrive, and throughout their stay to keep their visa valid.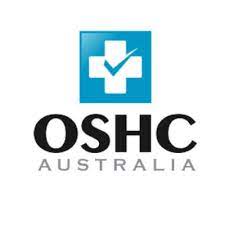 Students can purchase OSHC through any Australian-registered private health insurer, and need to do so before they can apply for their study visa. Most education providers will provide students with a list of one or more OSHC providers to help students shop and select their provider. Some of the registered OSHC providers are Medibank, BUPA Australia Health, Allianz, nib, and Australian Health Management.
If the student is traveling with family member(s), they must also have OSHC coverage to apply for the visa and keep it valid. The OSHC policy must be issued in the name of the student/family member, and the name(s) on the policy must match the name(s) on the passport(s).
If the visa application is denied, students can get a refund on their OSHC policy.
Proof of English Proficiency
The Australian Government requires students to have a certain level of English proficiency when they apply for a student visa. The student visa English language requirements can be different than those needed for admission into the desired course. Acceptable language test scores for the student visa can be reviewed on the website for Student Visa.
Partner/Dependent Documents
Students must provide documentation such as a birth certificate(s) and marriage certificate for their dependents and spouse respectively as part of their visa application.
Health Examination
Some students may be asked to take a medical and/or a radiological check-up to show they're in good health. If the student is asked to complete a health exam, they must see a doctor who has been approved by the Australian immigration department. A health exam is a requirement for students from most South Asian countries.
Biometrics
Some students might need to provide biometrics. Most applicants will be advised immediately after submitting an application if they need to provide biometrics. Applicants will receive a letter and will also be able to see this request on their online application account..
Students will have 14 days to provide biometrics so it is important to arrange an appointment quickly using the instructions in the request letter.
Interview
Most visa decisions are based on the information submitted with the visa application. In some cases, an interview might be required.
Processing Time
The processing time for a complete study visa application varies by the education sector, and can range from 30 days to 3 months.
Typically, school sector applications take between 41-84 days to process; VET applications take 43-77 days; and, higher education applications generally take between 29-42 days. However, the average processing times can change over time due to volume and other regulatory changes. For the most up to date timelines, always review the Government of Australia's website for processing times.
Visa Decision
The student will be notified about the visa decision in writing once their application is processed.
If the student is approved for the visa, the communication will include:
the visa grant number,
the date the visa expires,
and, the visa conditions, which the student must meet throughout their stay in Australia.
Since the visa is not stamped on a passport in Australia, students must keep this decision letter with them throughout their stay, and travelling to or from Australia.
If the visa is rejected, the written communication will include why we refused and whether the student has the right to a review of the decision.
Visa Rejections
Some of the common reasons why a visa application might be rejected include:
Failure to show that student has the financial capacity to support themselves (and family, if applicable) in Australia
Failure to convince the visa officer that the main purpose of travel is to study
Failure to convince the visa officer that the student will leave at the end of the study
Insufficient English language proficiency
Falsified or incomplete documents
Failure to satisfy medical or character requirements
The reason for rejection will be included in the visa decision letter. Students can re-apply for a visa after strengthening their application based on the information they received from the Department of Immigration. In some cases, students can also request a review of the visa decision.
Education Pathways for International Students
Students who wish to study in Australia may first attend a pathway program to help them meet the entry requirements to get into the course they want. This might include taking an English language preparation course, attending an Australian school or VET, or enrolling in a foundation studies or bridging course.
English Language Courses
Unlike most other countries, English teaching industry is regulated in Australia to ensure all international students receive a high quality of instruction. English Language Intensive Courses for Overseas Students (ELICOS) are designed for students who require English language training before commencing formal studies in Australia.
There are nearly 300 accredited ELICOS centres across Australia, many of which are attached to a secondary school, TAFE college, or university. Students can get an admission offer for an academic program that are conditional on the successful completion of the required ELICOS.
Note: There are other English language programs that a student can enrol in, but only ELICOS programs are eligible for the study visa.
Bridging Courses
Bridging courses are short courses, ranging from a few weeks to a couple months in duration, that help students meet the subject-specific prerequisite requirement for admission into a higher education course. Bridging courses are offered in a variety of subjects, including Mathematics, Biology, Chemistry, and English.
Foundation Studies
Foundation studies is usually a one-year intensive preparatory course that gives students the overall academic skills they need to enter an undergraduate (Bachelor Degree) course. Foundation studies are available at many schools, VET colleges, and universities.
These studies are usually divided into streams such as business studies and science studies, and offer both compulsory and elective subjects. English language support is usually available. Students also get exposed to the Australian culture, which helps them overcome culture shock and settle into life in Australia before starting their undergraduate course.
Post-Graduation Work and Study
International students place post-graduation benefits as an important factor when finalizing destinations where to study. The experience international graduates gain – and income derived – from this employment is important to offset their family's financial investment and help repay their study loans.
Temporary Graduate Visa
The Temporary Graduate Visa (Subclass 485) lets students stay and work in Australia after they finish their studies. There are two different streams of the temporary graduate visa: Post-Study Work Stream and Graduate Work Stream. Students can apply for one stream or the other depending on what they studied and what types of jobs they are seeking.
Post-Study Work Stream
The Temporary Graduate Visa – Post-Study Work Stream is for international students who have recently graduated with a degree in a CRICOS-registered course from an Australian institution.
To be considered for this visa, the student must apply within six months of their official date of course (program) completion.
The length of stay depends on the level of the Australian study qualification that they student had achieved. Typically graduates of a bachelor's degree and a course-based master's degree can stay for two years, while research-based master's graduates can stay for 3 years, and PhD holders can live in Australia for four years with this visa.
For more information, visit the Australian Government's website on Temporary Graduate Visa – Post-Study Work Stream.
Graduate Work Stream
The Temporary Graduate Visa – Graduate Work Stream is for international students who have recently graduated with skills and qualifications that are relevant to the specific occupations Australia needs. The skilled occupation list specifies the qualifications eligible for this visa.
Graduates need to apply within 6 months of their study visa's expiry to be considered. They will be able to stay and work for up to 18 months if approved for the visa.
For more information, visit the Australian Government's website on Temporary Graduate Visa – Graduate Work Stream.