IELTS is the International Language Testing System, is designed to assess the language ability of candidates who need to study or work where English is the language of communication. IELTS is jointly managed by University of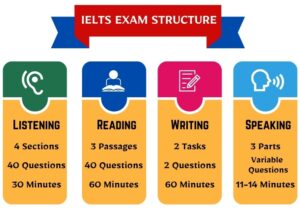 Cambridge ESOL Examinations (Cambridge ESOL). British Council and IDP: IELTS Australia. IELTS confirms to the highest international standards of language assessment. It covers the four language skills listening, reading, writing and speaking. IELTS is recognized by universities and employers in many countries, including Australia, Canada, New Zealand, the UK and the USA. It is also recognized by professional bodies, immigration authorities and other government agencies. IELTS is not recommended for candidates under the age of 16.

IELTS tests are administered at centers throughout the world- there are more than 300 centers, in over 100 countries. A full list of centers is available on the Best IELTS Coaching Classes in Ahmedabad website: www.IELTS.org. Most centers conduct a testing session at least once a month and more often at peak times. Please contact the relevant center for exact test dates. Results will produce 13 days after the test. At some centers candidates may collect their results on the 13th day, at others results are mailed on the 13th day. The candidate will only receive one copy of their test results and replacement copies will not be provided. Additional copies can be sent direct to receiving organizations and institutions by test centers.
How is the Overall Band Score calculated?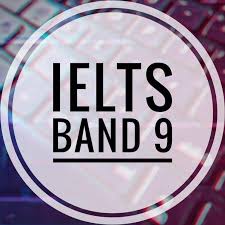 The Overall Band Score in IELTS is the average of the four component (Listening, Reading, Writing & Speaking) scores achieved by a test-taker, rounded to the nearest whole or half band. An example of a whole band score is '7.0' while an example of a half band score could be '6.5'. The scores of each component are weighted equally while calculating the Overall Band Score.
If the average of the scores in four components ends in .25, the Overall Band Score is rounded up to the next half band (that is .5, and if it ends in .75, the Overall Band Score is rounded up to the next whole band. So, if the average of four components for a candidate is 6.25, he would be awarded the band score 6.5. And if the average is 6.75, he/she would be awarded an Overall Band Score of 7.0.
Similarly, if the average of four components ends with a fraction which is below .25 or .75, the overall score is rounded down. For example, if someone's average score in four components is 6.20, his/her Overall Band Score would be 6.0, and if the average is 6.65, he/she would be awarded an Overall Band Score of 6.5.
Warning: If you ever come across a website, a person, any social media post, a chat group on WhatsApp, Viber, or any other online resource that claims to offer you an IELTS certificate without taking the test, or says that they have inside resources and personnel who can enhance your test score or provide you with the exam questions, be sure that 'it's a SCAM!' They are just trying to give you false hope to earn some easy money from you while making you a fool and a victim of a heinous scam. NEVER fall for such a trap.